Robert Johnson
Sometimes it lasts in love, but sometimes it hurts instead.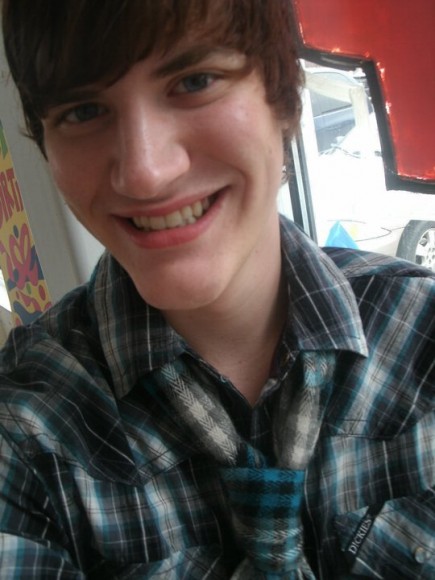 Top Friends
About Me
Phew. Time flies! I haven't been around in forever it seems.
I don't really do too much designing anymore, though I do miss it! Guess I grew up and got busy. Oh, and Zynga also came along with those ridiculously addicting Facebook games. lol. I miss talking to all of you so if you read this add me!


I could make you happy, make your dreams come true.. nothing I wouldn't do. Go to the ends of the earth for you, to make you feel my love.

| | |
| --- | --- |
| Name | Robert Johnson |
| Gender | Male |
| Age | 20 |
| Location | Champaign, IL |
| Ethnicity | White / Caucasian |
| Interested in | Men |
| Status | Single |
| | |
| --- | --- |
| Interests | design, cooking, cleanliness, music, movies, reading |
| Music | paramore, adele, sara bareilles, gwen stefani, britney christian, the dresden dolls, aly & aj, demi lovato, flyleaf, leona lewis, danity kane, madonna, meg & dia, hilary duff, britney spears, lily allen, lindsay lohan, christina aguilera, the shins, taylor swift, evanescence, pink, jordin sparks, jesse mccartney, pat benetar, blondie, kelly clarkson, reba, rihanna, duffy |
| Movies | hard candy, an american crime, juno, elektra, pan's labyrinth, gypsy 83, the spiderwick chronicles, mad money, 000 bc, john tucker must die, the eye, awake, sommer sturm, hostel, the craft, kill bill, a walk to remember, the secret garden, nightmare before christmas, all harry potter, titanic, the amityville horror, white noise, ghost ship, war of the worlds, the wizard of oz, rent, last holiday, not another teen movie, brokeback mountain, cheaper by the dozen 1 & 2, yours, mine & ours, 28 days later, underworld, underworld evolution, queen of the damned, bring it on, somethings gotta give, white chicks, mean girls, legally blonde, forrest gump, matilda, just like heaven, tomb raider, cruel intentions, day after tommmorow, lilo & stitch, swat, oceans eleven, shrek, monster inc, moulin rouge, matrix, ultraviolet, when a stranger calls, are we there yet, hide and seek, the skeleton key, the grudge, the ring 1 & 2, wrong turn, rest stop, constantine, the pacifier, xxx, house of wax, monsterinlaw, bewitched, fantastic four, saw 1 2 & 3, amityville horror, posiden adventure, finding nemo, land before time, national treasure, davinci code, carrie 1 & 2, silent hill, i am legend, hancock, xfiles i want to believe, the happening |
| TV | the vampire diaires, fringe, the walking dead, grimm, once upon a time, true blood |
| Books | the harry potter series, house of night series, maximum ride series, twilight series, vc andrews |
| Quotes | "Never doubt that a small group of thoughtful, committed citizens can change the world; indeed, it's the only thing that ever has." -Margaret Mead |
Contact Me
Statistics
| | |
| --- | --- |
| Status | |
| Friends | 108 |
| Winks | 19 |
| Comments | 736 |
| Page views | 33,607 |
| Posts | 312 |
| Group | Official Designer |
| Registered | Dec 3, 2007 |
| Last update | Dec 7, 2011 |
Recent Entries
Recent Photos